ADHD Anxiety Program: Give your child the edge he or she needs to succeed in our competitive culture
The APA (American Pediatric Association) has endorsed biofeedback which includes Neurofeedback as having #1 efficacy for treating Anxiety as it relates to ADD and ADHD. In addition the ISNR (International Society for Neuronal Regulation) has just completed a White Paper making the case to Insurance companies for reimbursement.
Training takes place 1 or 2 times a week in our Lynbrook office by our trained staff. Intakes with parents will be conducted at the start of the program.
Take this unique opportunity to help your child be the best person they can be!
*Clients should always consult with their doctors before discontinuing any prescription medication for themselves or their children.
Intake may include:
Standard intake forms
The ADD Checklist
The Spence Anxiety Scale
CNC-1020 Checklist Training Guide

A parent interview (pre, mid and post training)
Parent/child interview as part of first session.
Optional Reading Assignment: "Parenting Your Child With ADD/ADHD" book by Vincent Monastra, PhD
qEEG brain maps are available by referral, but optional and are not included in the Program cost.
(See link on this site "Neurotherapy FAQ").

Training :
By appointment . Children must have breakfast including protein, lunch and protein snack.

Training includes 20 or more sessions, UNLESS we see it necessary to do less based on the individual child and/or adolescent. Each child and/or adolescent is unique and therefore the treatment plan will be unique to address his/her needs.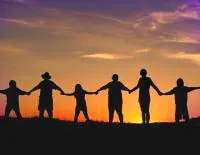 The sessions include: Anxiety management techniques including breathing training, peripheral biofeedback and self-calming training using interactive computer screens as reward. (See link on this site "What is Biofeedback") and, Neurotherapy pirHEG for enhancing Executive Functioning (see link on this site "What is neurotherapy") using DVD reward training.

The sessions following re-evaluation and a second parent meeting are 30-45 minutes (time of sessions will be determined as necessary) each and include: Anxiety management and Neurofeedback (see link on this site "Neurofeedback") training using interactive computer reward screens, followed again by evaluation and parent meeting.

Follow up sessions after the initial training program will be made available but are not included in this program cost.

Sessions are non-invasive.
Program Fees :
INITIAL
FEE
: All aspects of screening, rating scales, parent meetings and book are paid in an initial fee, which will be discussed during your free consultation via phone call or in person with the Clinical Director or Practice Manager. All fees are payable upon registration by check, cash or credit card.

There are different package options depending on the amount of sessions paid at a time (i.e 5 sessions or 10 sessions at a time, and varying in session length of 30-45 minutes). We are happy to answer any questions that you may have.

Additional note: All forms must be filled out before the initial screening and brought to the first parent interview. You will have online access to these forms.

Our staff are BCIA certified and/or licensed consultants supervised by a BCIA Board Certified and NYS licensed Mental Health professional.

We also have access to other consultants:
Licensed Clinical Neuropsychologist
Board Certified and Licensed Pediatric & Adolescent Psychiatrist
Functional Medicine Doctor
Licensed & CASAC Certified Substance Abuse Counselor by referral
Licensed Art Therapists
Licensed Nurse Practitioner
Certified Nutritionist

Thank you for your interest.